Products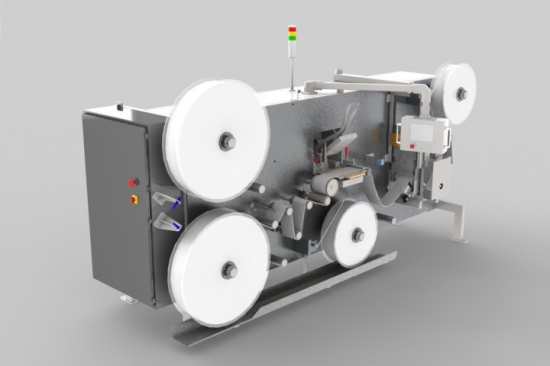 Rotary Die Cutter
Rotary Die Cutter with dual turret unwind, feeding one roll at a time. Inline heated splice station. The web is fed into the rotary die cutter. There are three components to this die cut operation.
1) The web is held in place on the die face with vacuum until it is deposited onto the separation conveyor.
2) The matrix is separated from the cut part and directed to the matrix rewind, and is removed by the operator at the completion of the roll being processed.
3) The final component is the slugs which are the waste parts removed from within the web. They are also drawn to the die face and then blown into the collection duct.