Products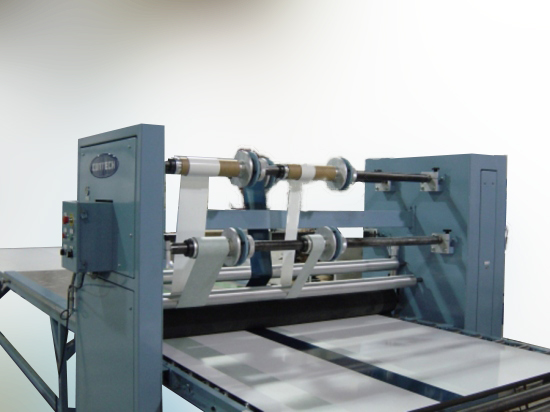 Color Stripping Laminator
2 each Unwind for laminate with 3" core and simple mechanical slip clutches. (Maximum 8: OD = 62" wide)
2 each Rewind for the carrier paper on the laminate if there is one. (Maximum  OD-62" wide)
Hard rubber drive roller with air bias rubber nip roller.
Variable speed DC electric motor drive with gear box. ( 0 to 25 fpm)
Ability to lay down up to six stripes at a time
Able to run different diameters of rolls on the same shaft
Minimum width of stripe 2"

NOTE

you may have to slow the machine to apply without stretching.
Foot switch controlled with photo eye to stop the nip set when the sheet is clear